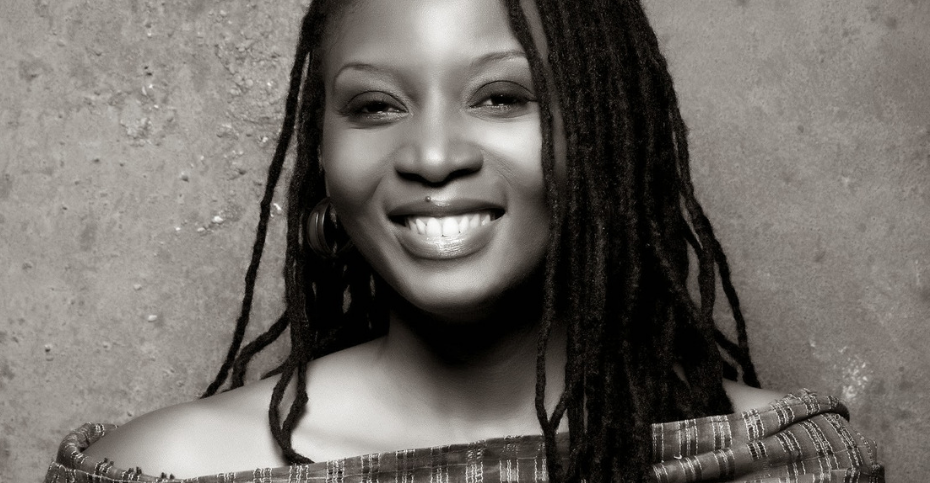 G'Ny
« 
You can never be as free as when you are deeply rooted 

»
G'Ny has brewed her Libèté (freedom in French Creole) for years. After having experienced live performances and amazing collaborations, G'Ny now takes up without a safety net and reveals herself trick less and confident about a new content that makes you vibrate, dream, think, and even love. With G'Ny, Freedom is found at any level – would it be in the themes brought in the lyrics she wrote, implicitly in her very personal creative choices, or in the building process of this album demonstrating the will of a free spirit.
Libèté is the completion of a dreamer facing up reality. The little girl who grew up in a feminine environment where people stick together, don't mind the superfluous and don't look for distraction for they create it themselves. Her reverie stays with her alongside her slow blossoming process through which she feeds from dance, music, singing and the people she meets on the road. She can feel it; freedom is there, at the end of the path. There, things can be said. Things that matter "Everyday life is too constraining, you have to present with emotion and let the rest go" she says.
Not an acrobat, nor hothead, G'Ny is a builder and somehow a seeker as well. Her field of expertise? Truth, her own one. Her attack strategy? An Afro-Caribbean groove she represents as a genuine diva. She endlessly works on this sensitive cord allowing her transmitting lifeline and awareness. In Libèté, sounds blended with percussion – among which ka drum, congas or cajon -, electro, zouk or RnB beats. All express the ground heat and the blossoming of a rare flower in the rising sun. Rare, but not ephemeral. G'Ny carries a structural joy, like a talisman against curses. Deep inside, music and dance consolidate a groove that can either be chanted or romantic but always positive, throbbing and militant. Proud of her island, she stands as its metaphorical figure incarnating a strong femininity mixing inner nature, Caribbean tradition, power and world influence.
About Guadeloupe, she only claims one certainty – "You can never be as free as when you are deeply rooted". It is by forgetting herself that she becomes free to perform. Stage has been calling her ever since she tasted it in the musical Rue Zabym. G'Ny knows there is a world you can sometimes touch on nights of grace, nights of chance. Willing to experience it again, she tries to recreate that world she foresees – a world of pure expression that has to be lived and can barely be taught in words. If Libèté is the fruit, stage will be the sunshine.